The World's First Phone Screen Enlarger!
Our 3D Phone Screen Enlarger magnifies the display screen on your smart phone, making it easier to watch videos, movies or news straight from your phone! 📲
It's the perfect tool to relieve the discomfort and visual fatigue caused by focusing too long on such a small screen.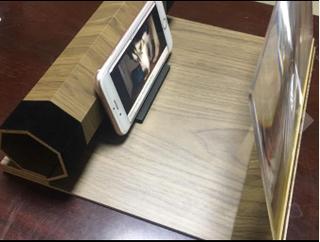 I like to watch movies, and I think the screen magnifier I bought is great. I use it to watch movies every night after turning off the lights! The base is solid wood, the quality is very good, the folding design is more cool, more importantly, the screen angle can be adjusted freely, I don't need to adapt to the screen!
I am an artist and so I needed something to zoom into my pictures without having to hold my phone. I take all kinds of pictures and then I paint them. This screen has made my life so much simpler instead of zooming in I just set my phone down and I can view the picture much bigger then on my small phone screen.